With modern saunas becoming the rage in the last few decades, a large crop of sauna brands has popped up, each claiming to provide better, safer and cheaper products than the last. Additionally, with the internet in the picture, there's just as much misinformation out there as information, and the average customer has super-easy access to both of these! And let's not even go to fake ratings and fake EMF reports issued by third parties. Understandably, all this can be overwhelming, especially to first-time sauna buyers and users, too.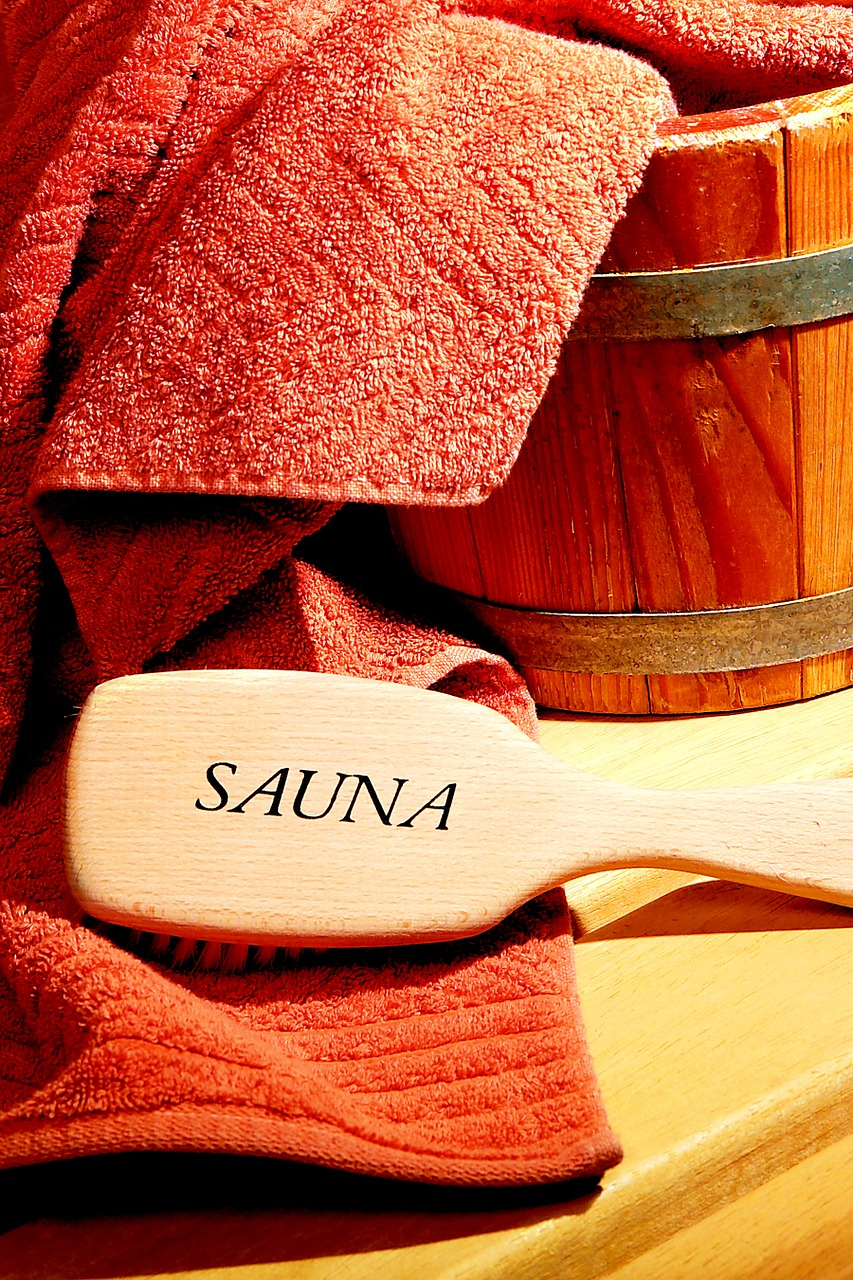 To make things easier, here's the low down on the top 3 sauna brands out there—these are among the safest, high-quality products available, with many customers singing praises on how these saunas have changed their lives with tons of health benefits, ranging from better sleep and mental well-being to detoxification to beautiful skin.
Radiant Health Saunas
Radiant Health's saunas are among the best far-infrared saunas in the world—a fact that Matt Justice vehemently states. It wouldn't be much of an exaggeration to say that these saunas have a lower EMF than 99% of the fir saunas available in the market, or probably even the lowest of all. This makes this brand especially popular with folks who are extremely sensitive to EMF and chemicals and those that are particularly EHS focused.
Saunas from Radiant Health, in addition to featuring extremely low EMF, also feature no RF radiation, low VOC emissions, mitigation of electric and magnetic fields inside (most other saunas only mitigate one of the two), and are also extremely easy to assemble. The floor also features a tile insert, which means that you don't have to worry about all that dripping sweat getting into the wood and potentially ruining it. Radiant Health's saunas also feature bench heaters under the seats, so you're truly getting warmed from every direction!
Through his testing, Matt Justice states that these saunas also have extremely low body voltage, and unlike most other sauna companies, have mitigated electric fields and zero RF radiation, without any Wi-Fi and Bluetooth transmissions to ruin your peace and the health benefits your Radiant Health sauna is giving you. Additionally, these saunas are quite reasonably-priced, and in some cases, the much cheaper option too (the price ranges from $3,300 to $6,100)!
Radiant Health offers a range of saunas for 1, 2, 2.5, 3 and 4 people (corner options are available in the latter two), of which their Elite series is particularly excellent. These saunas are constructed using kiln-dried Canadian hemlock (meaning that warping and cracking risks are greatly minimized) and feature an excellent exterior with biodegradable wood treatment, zero VOCs, EMF and EMR below Swedish standards, CarbonFlow Japanese technology with carbon-fiber heaters that emit microns between 8.4 and 9.4 (the vital range is 7-14), additional heaters on the front walls for even heat dispersion, tinted tempered glass doors, the ability to schedule your sauna sessions, color-light therapy, dual control panels (both inside and outside), a heated tile floor of ceramic, cup holders inside the sauna, backrests that are wall to wall, a lifetime warranty on the heaters and wood, a 5-year warranty on electrical components and ETL certification (phew!). Radiant Health also offers excellent portable sauna options.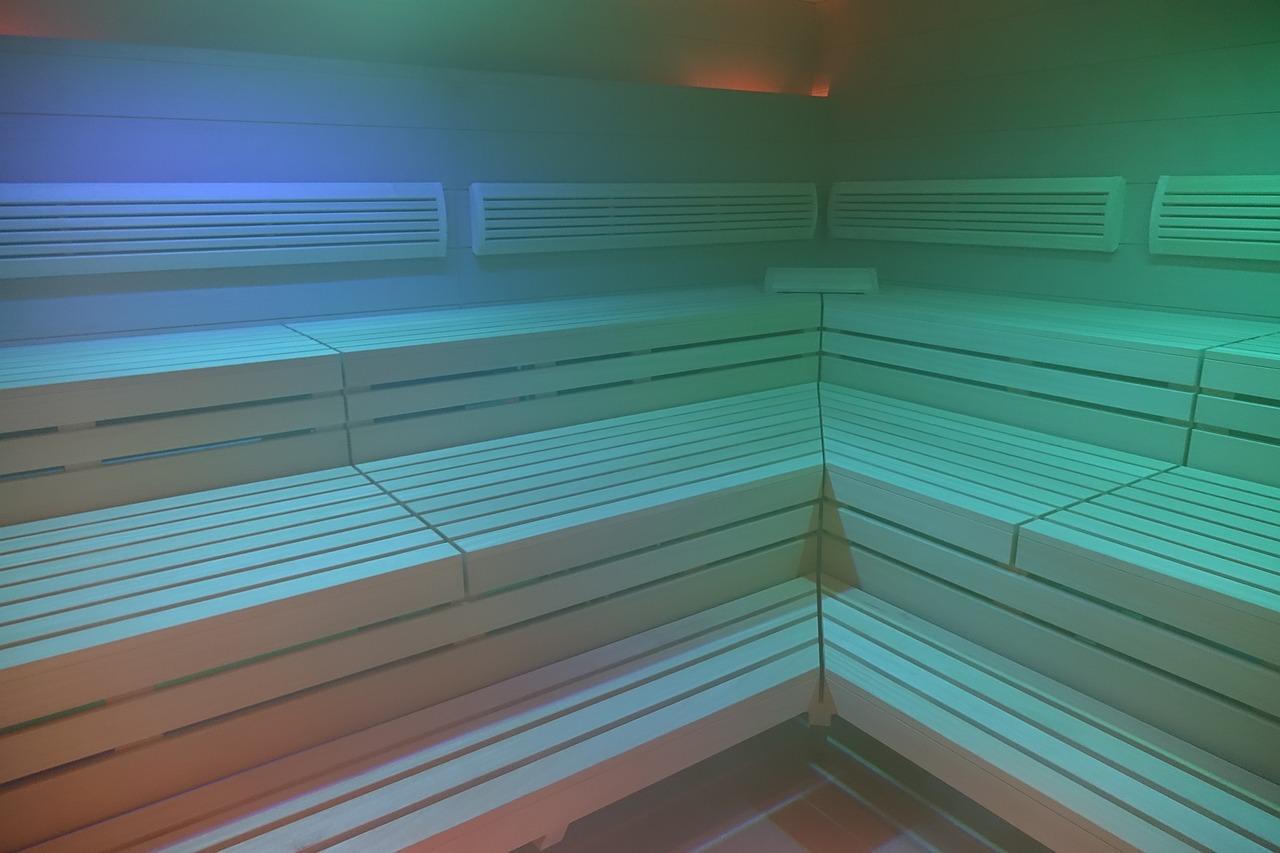 However, it should be noted that Radiant Health's saunas are sold directly by the Canadian company and its website, and not on any third-party site—so beware knock-offs and fraudulent products!
All said and done, Matt Justice picks Radiant Health Saunas as the right fit for a majority of people, thanks to its build quality and ultra-low EMF; it also helps that the saunas from this brand are super easy to assemble.
Clearlight Saunas
Another brand that offers ultra-low EMF in its saunas, Clearlight (also written sometimes as Clear Light) has saunas that mitigate electronic and magnetic fields, much like Radiant Health Saunas.
Additionally, what adds to the credibility of Clearlight Saunas is the fact that it is endorsed by Dr. Brian Clement, the director of South Florida's Hippocrates Institute, and one of the most experienced alternative-health therapists in the world.
Apart from this, Clearlight's saunas have some of the best infrared penetration when compared to most other saunas in the market that feature modern carbon heaters, like the ones in Clearlight's saunas. The saunas all also feature innovative, cutting-edge heating technology, with far-infrared heaters developed specifically to emit wavelengths that match the 6-12 microns of the human body. The company's patented True Wave Full Spectrum heaters are also the most powerful full spectrum heaters in the market, whereas 360-degree heating (heaters on the walls and under the bench) warms you from every conceivable angle, targeting your core directly, rather than heating the air.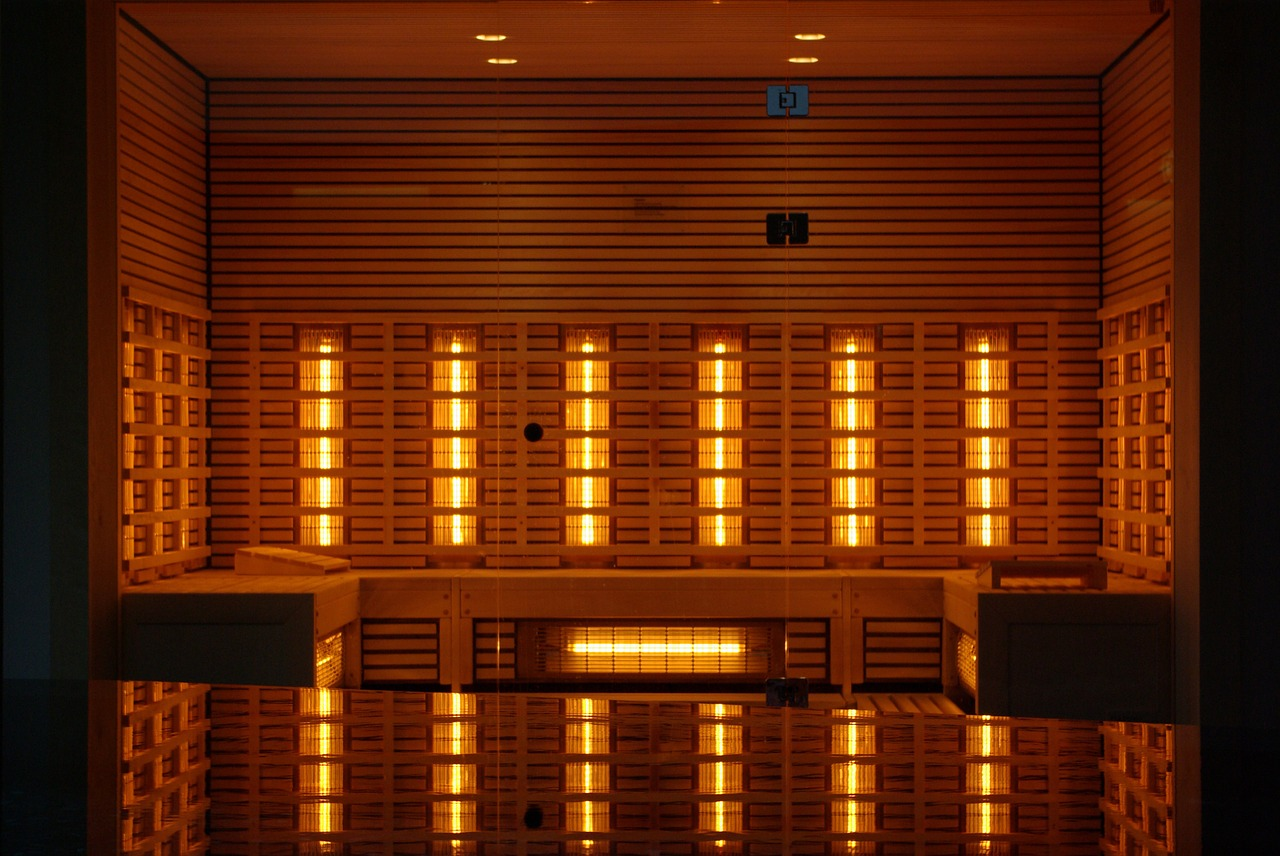 Clearlight's saunas are also extremely cost and energy efficient; they take only 15 minutes, at most, to heat up. No plywood is used in the sauna; Eco-certified solid wood frames are used instead. All of this makes Clearlight's saunas durable, high-quality sauna options to seriously consider for your home needs.
Among Clearlight's best-selling models is the Premier IS-2, featuring integrated front heaters on the walls and the largest size compatible with a standard house circuit (by comparison, most other saunas require 20-amp lines). These classy saunas are available in basswood or cedar and also come with benches, backrests, chromotherapy lighting, a super-convenient holder for your smartphone or tablet, and reservation mode. The installation time is around an hour.
Clearlight claims to have the lowest EMF levels in the industry, with ultra-low magnetic and electric fields, like its EMF. This also leads to low body voltage, a feature that Matt Justice prices high in saunas, and understandably so!
Though you'll be paying between $3,300 and $7,500 for one of Clearlight's saunas, depending on the size (the brand offers saunas in sizes meant for 1 person to 4 people), all saunas provide excellent quality for the money paid. Additionally, the company offers very flexible financing options, which makes it easier to pay for them.
Remember, as Matt Justice advises, check with an electrician before you invest in a Clearlight sauna, since you may have to upgrade your wiring. This will lead you to weigh the pros and cons of doing so and ultimately, getting the sauna too, so check twice and don't go by YouTube tutorial videos!
High Tech Health
Like the two sauna brands before it, High Tech Health is also a brand that's renowned for its low EMF, low magnetic and electric fields, low body voltage and low RF radiation. This sauna is an especially great option if you're looking for a ceramic sauna with low EMF for the use of those with children or those who are ill.
The EMF ratings on High Tech Health's saunas at 10+ mg at the heater, and a super-low body voltage, especially compared to other saunas. Additionally, the saunas are constructed using high-quality poplar wood, a go to for chemically sensitive folks. High Tech's saunas are also more spacious than most other saunas in the market, and unlike most other ceramic saunas in the market, these saunas feature an innovative front-angled heater design.
Some of the other great features you sign up for with High Tech's saunas include their patented triple anti-field, far-infrared heaters (these boast an ultra-low EMF and perfect detoxification), lowest body-voltage of all infrared saunas, no plywood in any part, an environmentally-conscious approach to selecting material, the first and only infrared sauna to utilize wiring that's completely free of PVC and phthalate, a fresh-air fan, and earthing mat support.
High Tech Health's Transcend saunas are an excellent option for your home far-infrared sauna needs, except for their assembly—they're among the most difficult saunas to assemble! Additionally, the fact that they are more expensive than most other saunas in the market may be a major throw-off; where Radiant Health and Clearlight saunas start at $3,000, High Tech Health's saunas start at $4,000-5,000 for the average 2-person home sauna system.
The Final Word
If you're wondering which of these sauna brands you should finally go with, it all depends on your needs and preferences. While Clearlight is the budget option, Radiant Health has the lowest EMFs. If you don't mind paying a high price for a sauna that's excellent for chemically-sensitive folks, you can opt for High Tech Health, but beware that you'll have to involve yourself in a long, cumbersome assembly process. Both Radiant Health and Clearlight are also low VOC but made of cedar or basswood.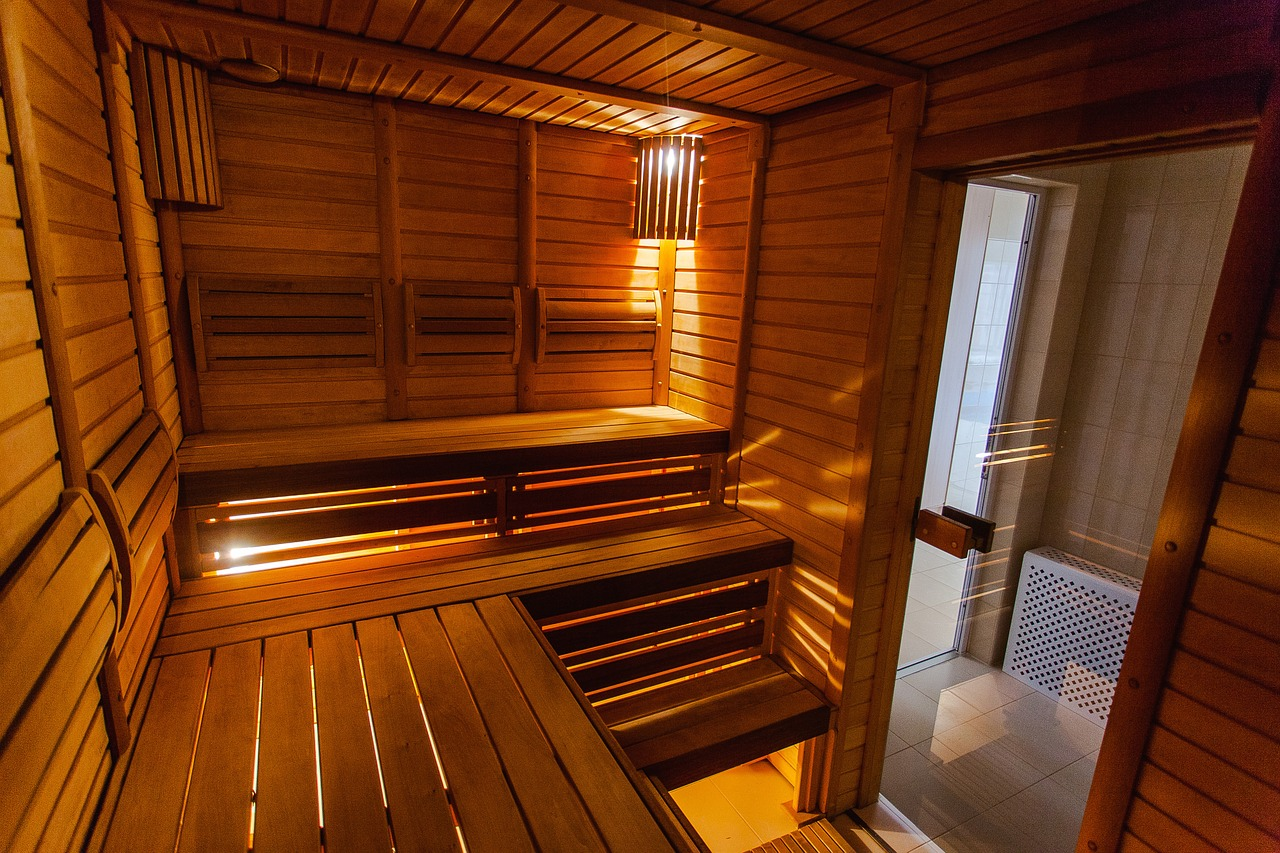 Radiant Health is Matt Justice's winner, for its innovative tile floor design and lowest EMF among all saunas in the market. However, the other two are also great options—perfectly safe, high-quality, durable saunas that come from reputed brands. Ultimately, it depends on what features of the sauna you are going to prioritize and what is important to you, so don't get swept away by features and glitz that finally won't mean much to you or make a difference to your sauna sessions. Don't lose focus on what you need and choose accordingly, whether it's a sauna for just you or your family.