Given how relaxing and beneficial saunas are, it's no surprise that an increasing percentage of folks across the country are considering making saunas a part of their homes.
Especially for frequent sauna bathers who like their privacy and not having to worry about possible hygiene issues, distractions, and interruptions in a commercial sauna sesh, investing in their own home sauna just starts to look better and better.
Accommodating a sauna in a house is quite easy, but what about a condo or an apartment? Do the good folks living in the latter category of abodes just give up on their dreams of owning a home sauna?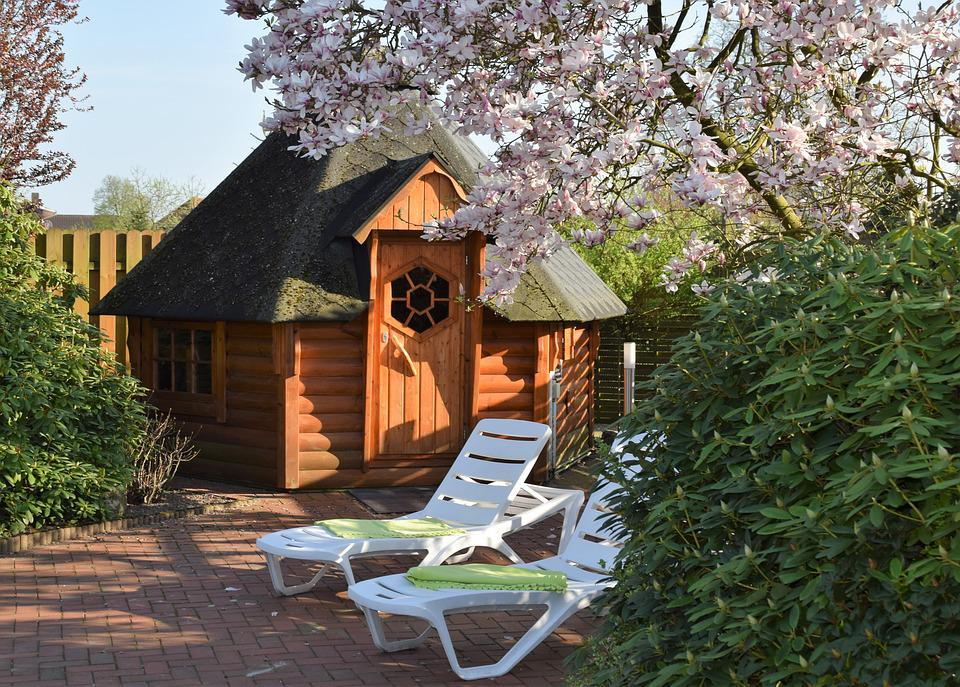 If you live in an apartment or a condo and want to bring home a sauna, here's all you need to know.
What Are the Major Issues with Putting a Sauna in Your Apartment?
There are two main issues that apartment-dwellers face if they decide to put a sauna in their living space—rental agreements and space.
Many rental agreements do not allow tenants to build or install saunas in the house, as the humidity from wet saunas could cause lasting damage to the apartment's interiors, while also presenting potential electrical and fire hazards.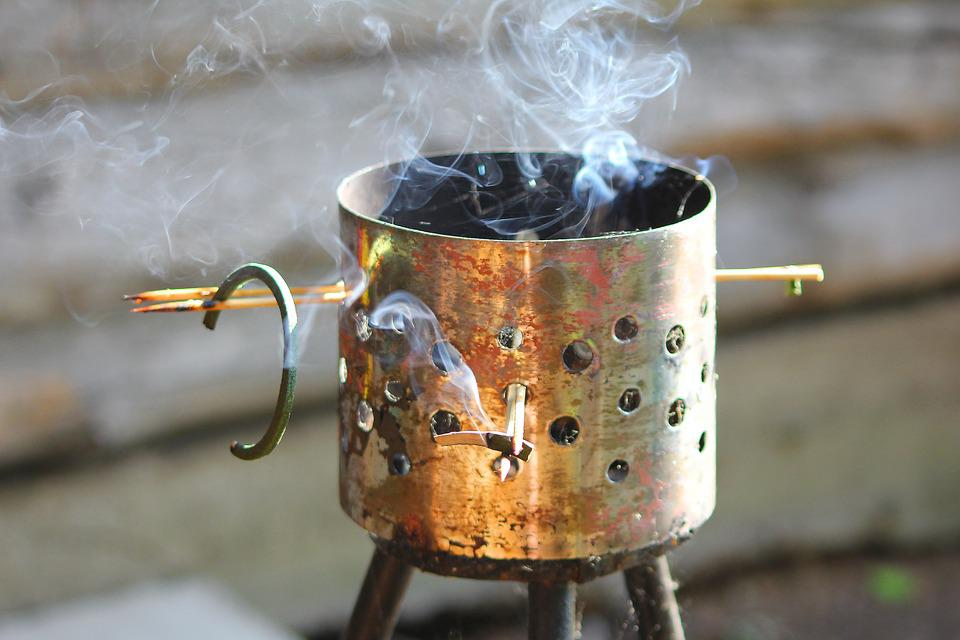 The second issue is space—many apartments are built to house the bare minimum, especially if you're living in the heart of the city (which also means that you're paying an exorbitant rent!).
However, if your rental agreement allows it, space is an issue that is relatively easier to sort out. Many home saunas these days understand the needs of apartment and condo dwellers, specifically designing saunas that can seat one or two people and be accommodated in small spaces.
There are many designs and configurations for a variety of spaces.
Installing a Sauna in Your Apartment
Once you have the go-ahead from your rental agreement and apartment complex and have made space for your new sauna, it's pretty much smooth, straightforward sailing from thereon!
There are some things to keep in mind, though, for said smooth sailing.
Traditional vs Infrared Sauna
One of the first things to consider is whether you should invest in a traditional sauna or an infrared one.
In a traditional dry sauna, the air around you is heated up and heat is transferred from the air to your body. This requires pretty high temperatures (between 150 and 190℉), which in turn requires more electricity.
In infrared saunas, your body is heated directly by safe infrared waves emitted from panels or lamps. This requires temperatures much lower than a traditional sauna would require (between 110 and 135℉), so your sauna isn't sucking up as much power either.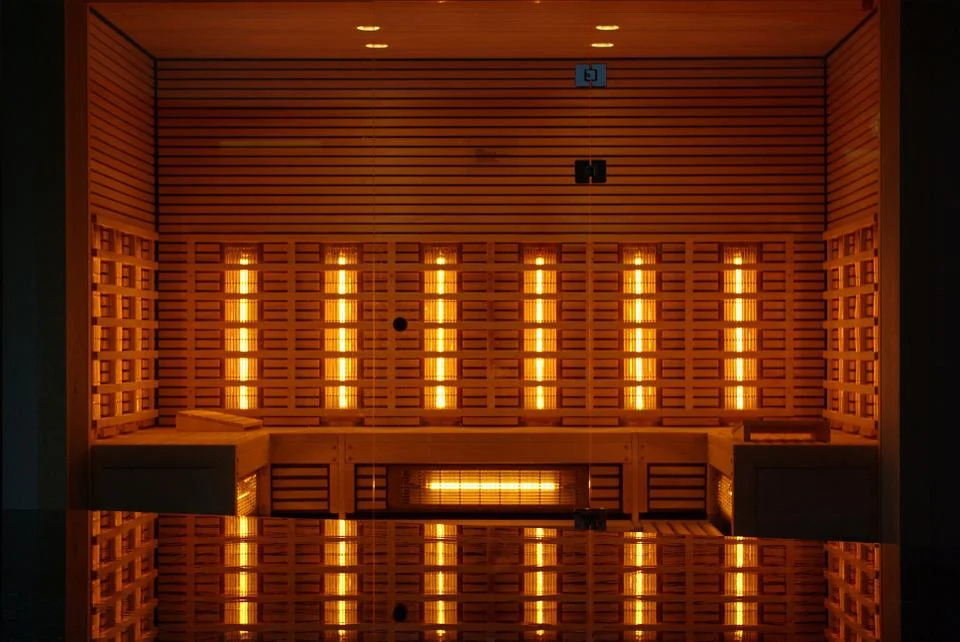 Therefore, hands down, infrared saunas are the better option here. They're extremely energy efficient when compared to traditional saunas, as well as more compact, assembly friendly, and portable.
For an apartment, an infrared sauna that seats one or two people is ideal. These are conveniently sized, can be easily installed, and the standard wattage on these is just slightly above a microwave's, at 1.6 kilowatts.
Here are some other benefits of having an infrared sauna:

In infrared saunas, there is no worry about having to deal with potential water seepage or leaks from the unit or its vents.

The preheating time is only around 10 minutes in an infrared sauna, whereas a traditional sauna will take nearly twice that.

Infrared saunas can be plugged into standard electrical outlets. This means that you can use them anywhere in the house where you have an electrical outlet.

The smallest infrared saunas weigh around 220-250 pounds in their final assembled forms. This makes them quite lightweight and therefore, easy to move around and handle.
The Legality of Installing a Sauna in a Rented Home
Since rental regulations differ from state to state in the United States, it can be difficult to generically say whether saunas are legally allowed in rented homes or not.
The best thing to do when determining the legality of a sauna in a rental is to check with the property manager or the landlord before you sign on the dotted line.
Most rental properties allow portable saunas that can be plugged into standard electrical outlets. Check with your property manager/landlord on not only the law regarding installing saunas in a rented home but also what kind of sauna-related damage you're liable for.
Building Your Own Sauna vs Sauna Kits vs Prefabricated Saunas
Building your own sauna from scratch, while it seems like a great DIY project, is not recommended, especially in condos or apartments.
For one, your rental agreement may not allow it. Two, it will take quite a lot of your time, effort, and money, so it may just be easier to buy a sauna kit or a prefabricated sauna.
Prefabricated saunas are a great option since they're designed to be easy to assemble; their modular home sections make assembly a breeze. You can have your portable sauna up and running in as less as 30 minutes and it takes just as little time should you want to disassemble it.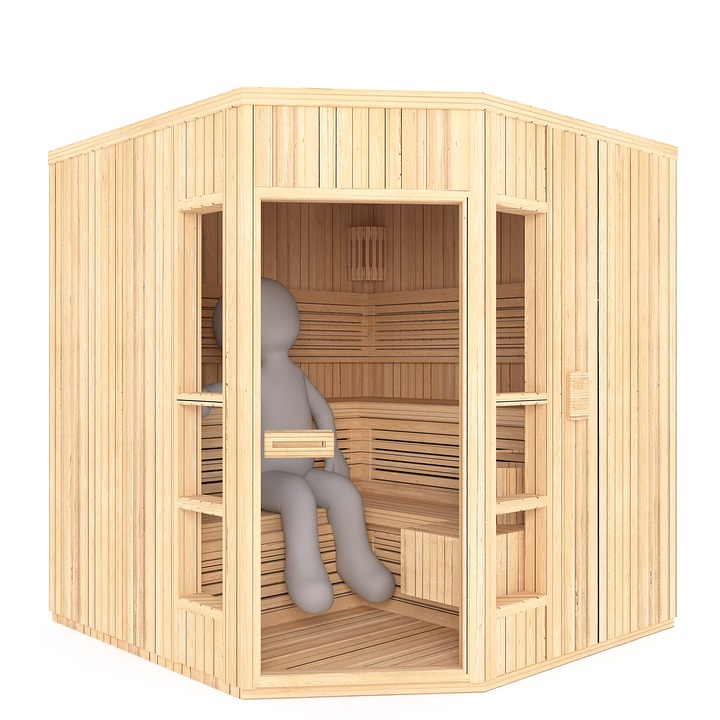 Prefab saunas are also very compact and lightweight, making them easy to move around.
If you do have the time, energy, and motivation to put together your own sauna, a DIY sauna kit is worth a shot. These kits come with all the materials necessary to build your own sauna.
If you want to do it the hard way, we will discuss some tips on sauna-building a little later!
Space Considerations for Saunas in Apartments
As mentioned earlier, home saunas come in a range of designs and configurations—no matter what kind of available space you have, you're bound to find a sauna to fit in it!
Before you buy your sauna, make sure you decide where you want to put it and accurately measure this space.
Most one/two-people infrared saunas measure 41 x 33 x 31.5 inches (height, depth, and width, respectively). This makes them easy to fit into most apartments out there.
Additionally, 36 x 80 inches (width and height) is how standard doors in apartments are sized, so it won't be an issue bringing a portable sauna through the door, either.
However, make sure you have all the necessary measurements, spacing, and placing figured out before you buy your sauna.
Is It Okay to Put My Sauna in the Balcony?
You can put your sauna anywhere where you have an electrical outlet, so if you have one of these in your balcony, it's a pretty great spot for a sauna! It saves you space inside the apartment, leading to less clutter indoors, and if you've got a great view, you're set for a perfect sauna sesh.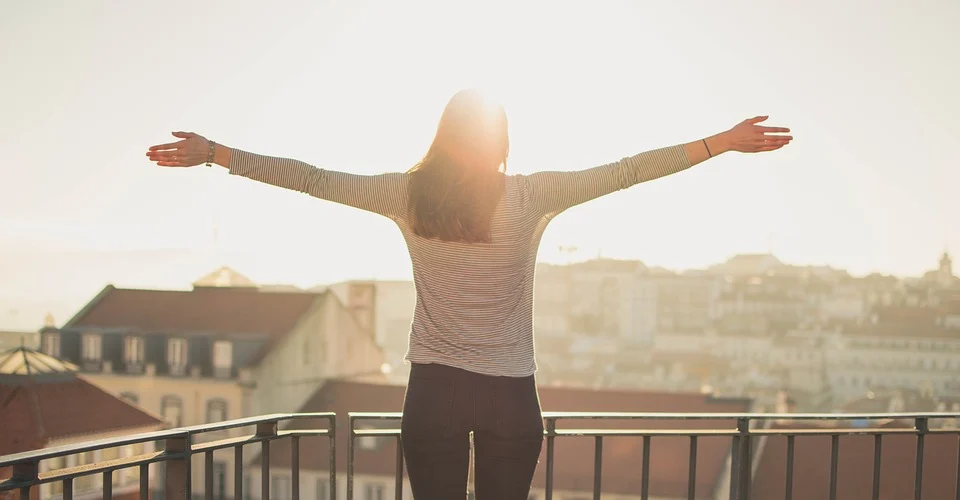 The Best Prefabricated Saunas for Condos/Apartments
With so many prefabricated sauna options out there today, sauna users are spoilt for choice. It's easier than ever before to have your own home sauna, whether you live in a mansion or a condo.
Here are our top prefabricated sauna picks for apartments and small spaces, to make the choice simpler.
Heat Wave BSA2406 Deluxe Ceramic Infrared Sauna
The Heat Wave is a high-end two-person infrared sauna, featuring an integrated music system (radio, CD player, and auxiliary input), a fancy color therapy system, plush backrests, and towel and magazine racks, all housed in a hypoallergenic and scar-resistant Canadian Hemlock frame.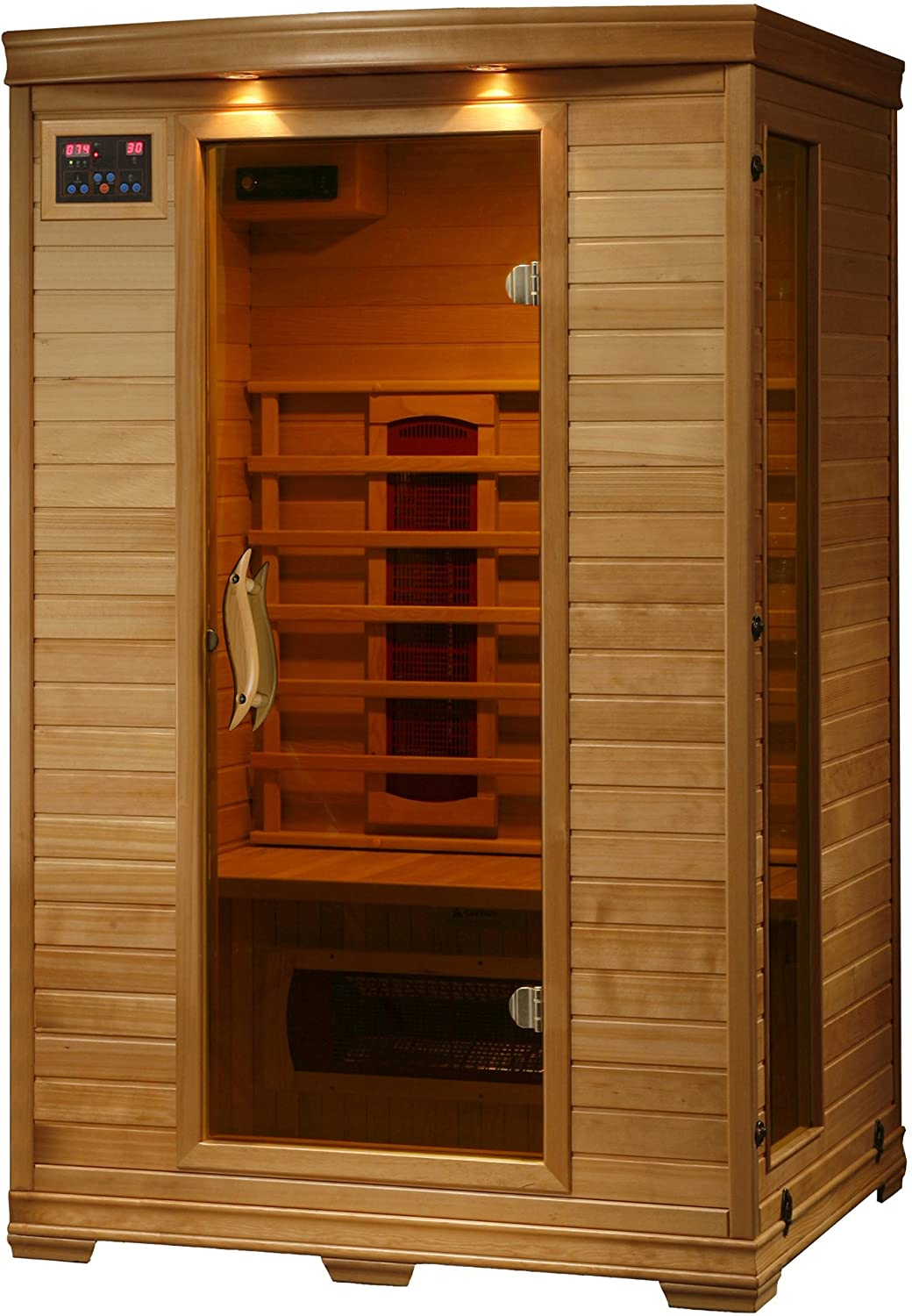 A cutting-edge oxygen ionizer ensures that the air doesn't go stale inside your sauna, whereas the intuitive controls make it user-friendly and simple to use and the five carbon heaters ensure even heating without cold spots.
Along with all these features, you also enjoy a 7-year manufacturer warranty on this sauna.

Size: 47.75 x 39.25 x 75 inches
Maxxus Dynamic Barcelona
The Maxxus infrared sauna also seats two people at maximum capacity and features an impressive sound system that comes equipped with Bluetooth. This sauna can be assembled in less than 60 minutes anywhere in the house—even on a carpet.
Constructed using hemlock, the sauna has six carbon heaters, a chromotherapy lighting system, a roof vent, and LED panels on the inside and outside.
Size: 39 x 36 x 73 inches
Serenelife Portable Infrared Sauna
This portable sauna is actually an indoor sauna kit, with all that you need for a great sauna session. It comes with its own foldable sauna chair as well as a footpad heating mat. This sauna can be easily moved and placed anywhere and is quite a convenient option for those who don't want to commit to a more permanent sauna.
Size: 7 x 6 x 43 inches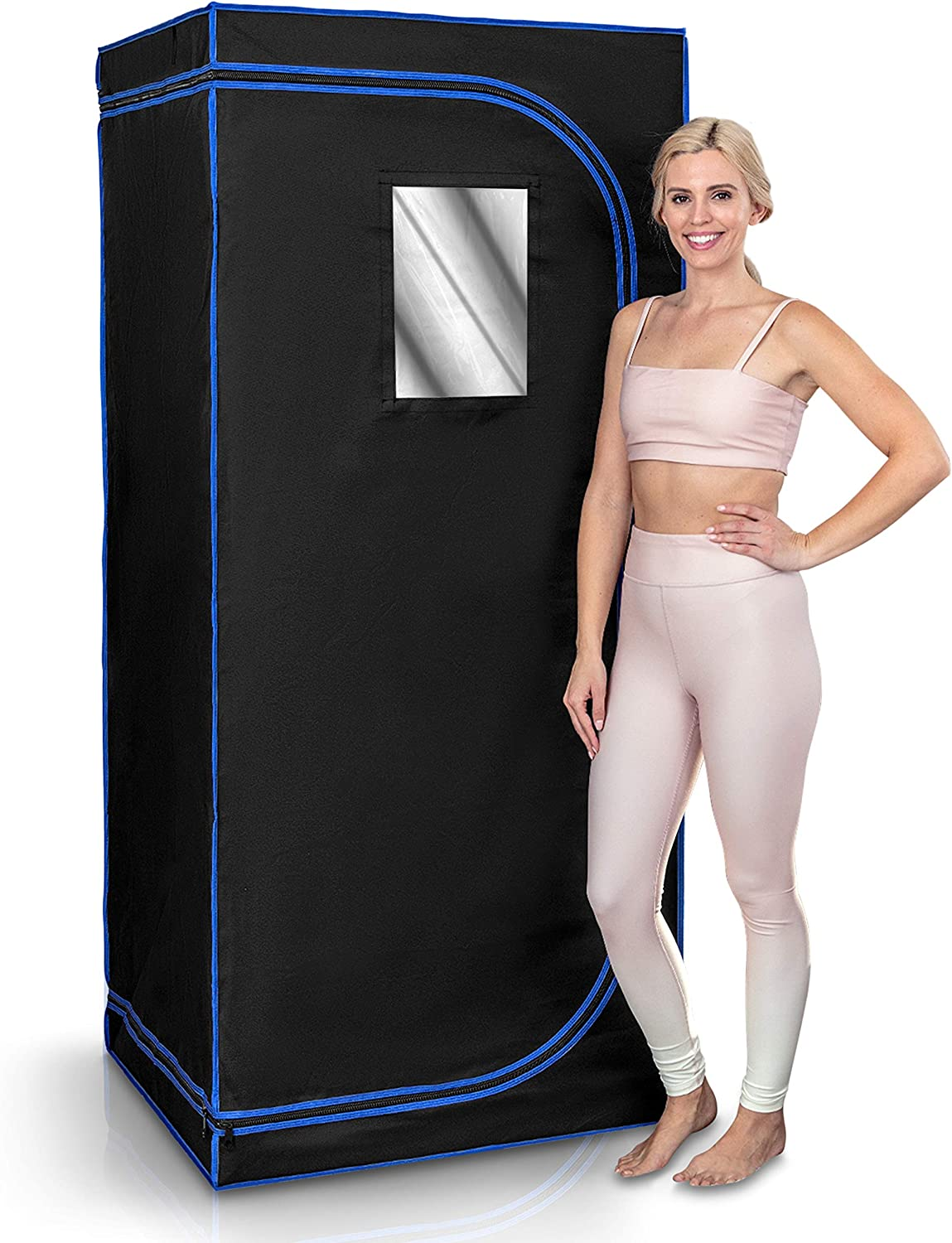 JNH Joyous 2-Person Sauna
An offering from one of the most popular sauna brands out there, the JNH Joyous is a two-person sauna with features such as two Bluetooth speakers, remote-controlled volume, a dual-wall construction for better insulation, and seven carbon fiber heaters, all in a Canadian Hemlock frame.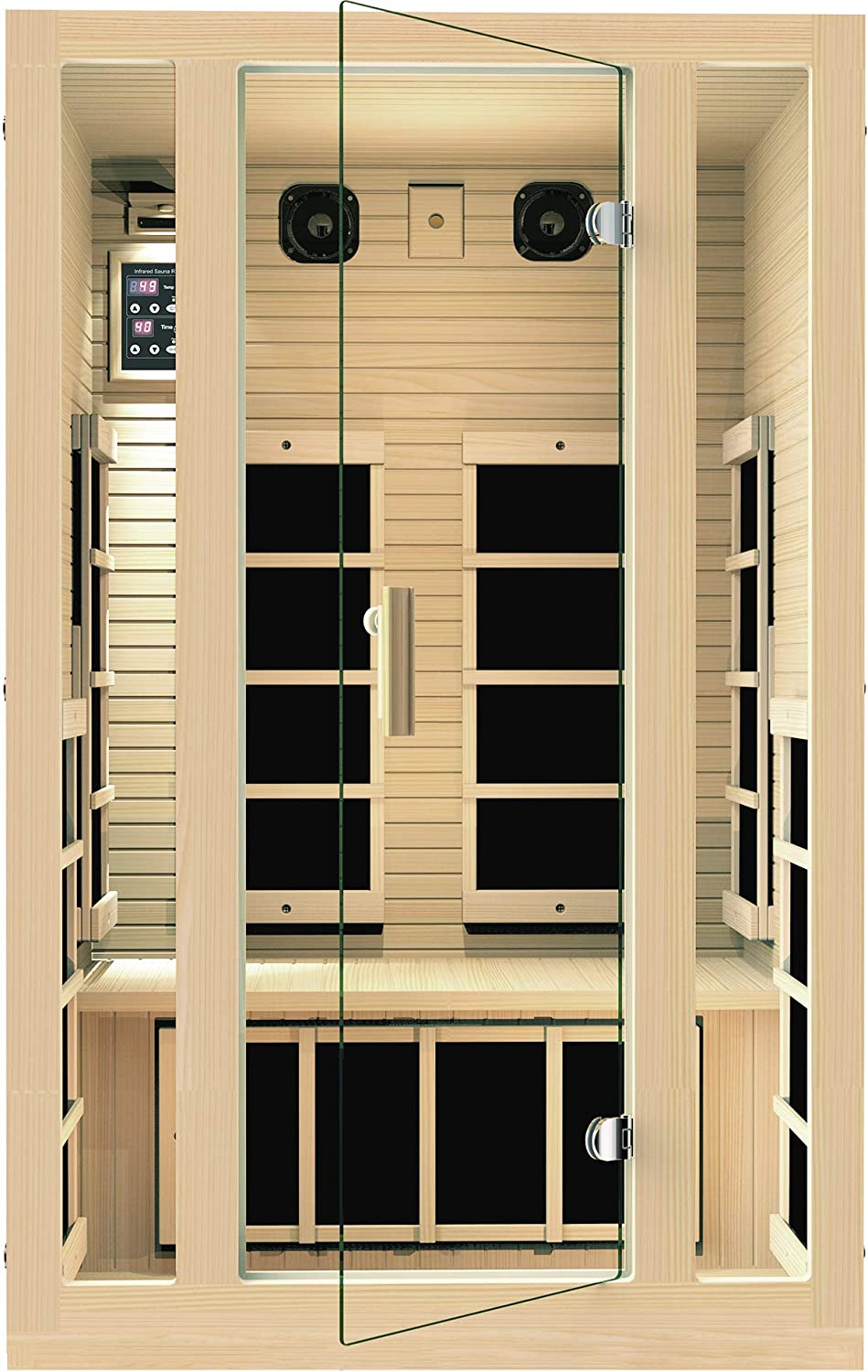 The sauna is user friendly, with straightforward digital control panels for temperature adjustment and time settings.
Size: 47.3 x 39.5 x 75 inches
Tips to Build Your Own Apartment Sauna
As mentioned earlier, if you want to do it the harder way and build your sauna de novo, here are a few tips to help you out:
Choose the right location because this will determine the size and capacity of your sauna, and therefore, the material you need, and the costs.

Saunas have many elements to consider, from the flooring to the panels to the insulation features and the heaters. Carefully consider what types of elements will satisfy your needs and choose those.

If you've got a small deck or an extra closet, it could be a perfect spot for your sauna! You're putting some use into the space and saving space at the same time.

Getting a professional opinion is quite helpful, letting you know feasible your sauna plans are.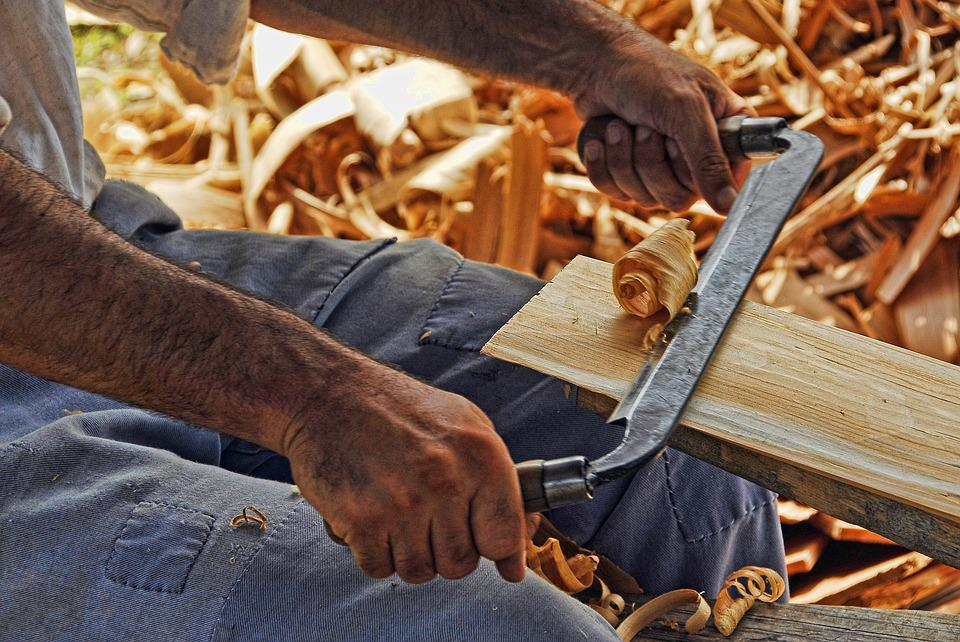 Though it is harder, building a sauna means that you have complete say over it and can translate your vision exactly into reality. Be warned, though, that this vision translation will cost you a neat $3,000-10,000, but if you've got that much money (and time) to spare, building your own sauna can be rewarding.
The Bottom Line
Simply put, saunas are great, and having one in your own house only sweetens the deal! In addition to a relaxing time being only a few steps away, you get to use your sauna when you want to and how you want to, without having to share it.
However, remember that owning a home sauna means one more thing in your house that you have to regularly clean and maintain; saunas, especially, need to be cared for and cleaned quite thoroughly to prevent them from being unhygienic germ hotbeds.
You'll also end up spending more than you would if you took up a membership in a gym with sauna facilities, but at the end of the day, having your own sauna is simply more convenient and enjoyable.